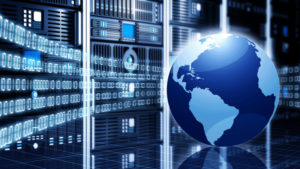 IAWMC has excellent relationships with, and an in-depth knowledge of, all of the key financial services systems and vendors serving our market. This gives us a significant competitive advantage as we can often fast-track the selection process for clients who are considering changing systems or implementing a system for the first time.
Our well tried and tested system selection methodology utilises our standard templates which can significantly shorten the selection process, it also provides a well-structured, documented and disciplined process that is auditable.
Types of systems our consultants have selected include:
Portfolio Management
Order Management
Post – Trade Compliance
Middle & Back Office Administration
Client Reporting & Communications
CRM & Workflow
Private Banking
Capital Gains Tax
Based on our extensive knowledge of the vendor landscape we are also well placed to assist our clients with commercial negotiations to help them to get the best possible terms and service levels.
Following the selection of a new system we are often retained by our clients to help with the implementation, we can help in a number of ways:
Programme and Project Management
Target Operating Model
Assisting our clients and the system vendor to understand any gaps and assist both parties in agreeing and putting in place a mutually satisfactory solution
Dispute resolution and remediation
Working with our clients and the vendor to ensure that the detailed requirements are accurately gathered and that the system configuration progresses smoothly
Data migration and archiving
Test planning and test management
New operational procedures
Model office test planning and testing, simulated 'real life' testing of the system, the procedures, and the operational teams. This is an important final step in any system implementation and is based on simulated business events to ensure that they flow correctly from the start of the process to the end
Please do get in touch with us to discuss how we can assist you to fast-track your system selection initiative
Case Study – Offshore Private Bank
This client needed to understand the options available to them should they decide to select and implement a replacement banking, treasury, trading, investment accounting and administration system.
We produced a comprehensive statement of requirements covering all of the in-scope operational areas of the bank. We then produced an RFP from the requirements document. Once this was done we used our extensive knowledge of the private banking system vendors in order to arrive at a short-list and sent the RFP to these vendors.
As part of the requirements gathering workshops we were also asked to provide feedback on the levels of operational risks within each of the bank's operational teams. We were also asked to conduct a high level analysis of the quality of the data within the incumbent systems so that the bank could understand the extent of any data cleansing that would be required as part of a system migration.
Once the RFP responses had been received we analysed the responses from each vendor and worked with the bank's management teams to explore the pros and cons of each of the systems.
We then produced an Executive Summary encompassing:
Details of the high level costs and implementation timelines for each system vendor
An implementation and transition roadmap
A risk matrix for each operational team
A high level data quality assessment
Case Study – European Retail Bank
We were engaged to assist this systemically important bank to select a system to support the needs of its Treasury and Custody businesses. We followed our well proven system selection methodologies to:
Gather requirements
Produce the future state Operating Models
Prepare, issue and score a Request for Proposal (RFP)
Plan and organise due diligence workshops with the short-listed vendor
Assist with commercial negotiations
Our assignment was then extended to manage the programme to implement the system and to work with the bank's selected service provider to outsource the middle and back office operations for the Custody business