CRM & Client Communications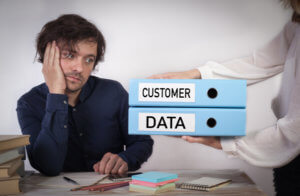 Client data is arguably the most precious asset of any firm. Unfortunately it is often stored in many disparate systems leading to duplication, inaccuracy and incompleteness. This together with a lack of firm governance and policies can mean that client data is not up to the required standards which can, amongst other things be detrimental to client service. For example, it may take longer than it should for the client service desk to retrieve client data to check on who is authorised to provide dealing instructions on an account. This can be caused by unclear ownership of the data – does the person who is storing the data actually understand the data and what it will be used for in the future? If they do not have a good understanding of the data then it is unlikely that they will store it in a way that will facilitate speedy and accurate retrieval in the future.
There are many systems available that provide an efficient way to collect and store client data, but that is only part of the picture. It is not uncommon for issues around CRM data to not be of a technical nature but to be caused by corporate cultural issues – replacing the CRM system or acquiring one for the first time may not solve all of the problems.
As CRM is also a key part of the overall client on-boarding process, it is important to get this right as it is usually the first experience that your client will have of your firm's processes and procedures and slowness or frustration during on-boarding does not get the client relationship off to a good start. It is well known that providing good client service is becoming increasingly important, not just for retaining existing clients but for getting referrals and attracting new clients.
KYC, suitability, risk appetite and AML are also an important aspect of the client on-boarding process and there are now some very good systems that have been specifically designed to support this.
As well as fulfilling regulatory obligations, CRM systems also provide very useful tools for management and marketing purposes. For example if your firm wants to organise a golf day within 30 miles of a golf club for client relationships with more than a certain value then a CRM system would be able to provide this information very quickly and easily, or if you as a firm needed to know all clients who do or do not hold a particular product then this would also be easy to find out from a CRM system.
IAWMC has good experience of CRM projects so please get in touch with us if you'd like to discuss how we can help you with your CRM initiative.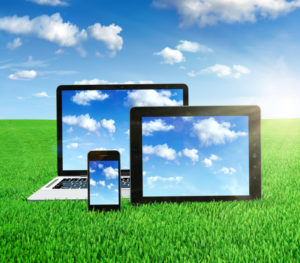 The days of providing clients with just a paper report through the post are rapidly disappearing, in our opinion that is client reporting, whereas clients now expect much more. In our experience clients, especially "millennials" are becoming much more demanding. In many cases the wealth management industry is significantly behind the curve when compared to other financial services firms such as retail banks and insurance companies. Clients now expect to be able to access their up-to-date reporting data and to conduct transactions and provide instructions in many different ways including laptops, tablets, smartphones as well as the more traditional methods such as by telephone and e-mail. In most cases these new delivery channels are used in addition to and not instead of the more traditional methods of client communications, especially by the "baby boomers" who may not yet be ready to completely let go of the past methods. Many of them are not yet totally comfortable with the digital age, but that will of course change over time.
As subject matter experts and regular panel speakers on this topic our consultants are very well placed to assist you with your client communications initiatives, so please get in touch if you'd to discuss how we can help you.
Case Study – Private Bank – Ultra High Net Worth Private Bank
Our client, a prestigious UHNWI Private Bank recognised that it needed to work on improving its CRM capabilities in its London and Swiss offices. IAWMC was engaged to assist the bank in understanding its current CRM capabilities and the potential options for future improvements.
IAMWC was asked to consider three options: enhancing the in-house system; implementing an add-on CRM module to an existing 3rd party system; implementing a 3rd party CRM system
The deliverables included:
Gathering and documenting CRM requirements
Gap analysis vs current in-house CRM system
Prepare, issue and score an RFI
Present findings and recommendations, including potential business benefits
Present IAWMC's opinion on CRM market practice vs the Bank's current CRM capabilities
Case Study – Offshore Private Bank
This client recognised that there were issues with their current CRM and document management processes and systems. We were engaged to help them to understand the technical and business issues that they were facing, how this was impacting client service and to recommend a way forward. In order to do this we interviewed key representatives from every department of the bank who interacted with the client or handled or used client related data.
We produced a comprehensive document providing details of:
The current state and pain points – broken down by department. This included a high level data quality assessment.
An assessment of the current systems and technical infrastructure supporting CRM and document management.
Recommended quick wins: Procedural changes, Staff training, Enhancements to the current systems
We also provided a recommendation on how to move from the current state via an interim state to the future state. This encompassed recommendations for technical, cultural and procedural changes