The outsourcing of business processes has become a key part of the operating model for many firms, it is an especially attractive proposition for new entrants and green field sites as there are few challenges with legacy infrastructure and integration.
There are many reasons why firms consider outsourcing:
Issues with legacy system(s), outsourcing is often considered as an option when a firm gets to the point where it would need to implement replacement system(s)
A desire to migrate several legacy operating models into a new outsourced model
Start-up firms not wishing to invest valuable capital in IT and systems infrastructure
A desire to de-risk IT spend due to regulatory changes and the cost of keeping up with the rapidly increasing pace of technical changes such as the move the digital
Depending on the issues with the current operating model there are several outsourcing options to be considered:
Full outsourcing of the selected business function, perhaps with data flowing to and from other systems that need to be retained in-house e.g. a CRM / KYC system.
Partial outsourcing of more granular business functions e.g. outsourcing client reporting or reconciliations whilst retaining other middle and back office functions
Our consultants have worked on a wide variety of outsourcing projects for: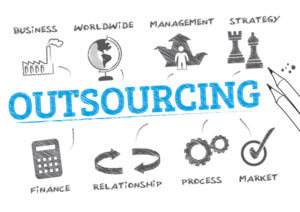 Private Banks
Wealth Managers; both for well-established firms and start-ups
Wrap platform providers
Third Party Administration (TPA) firms
Family Office
Private Client Stockbroker
Retail Bank
We've also helped firms to outsource business functions such as:
Front office (CRM, portfolio management, order management, dealing)
Middle office (clearing & settlement etc.)
Back office (asset servicing, client communications)
Global Custody
Fund Custody
Using our extensive market knowledge of outsourcing firms' fees, we have assisted several of our clients with their contractual negotiations in order to allow them to get a very satisfactory outcome.
In addition to helping our clients' select outsource partners our consultants have also continued to work with firms to manage the transition to and implementation of the outsourced service. Because we have vast experience of outsourcing we can help our clients to de-risk and fast-track the process and help them to avoid many of the common pitfalls. For example we have a great deal of experience in helping firms with data cleansing, data migration and archival, and retrieval of legacy systems data.
For technical outsourcing such as systems and servers, help desks etc. we partner with selected technical consulting firms. In combination with our partners we are able to provide a wide variety of very skilled resources to our client projects in order to provide a complete solution.
If you'd like to discuss how we can help you to fast-track and de-risk your outsourcing project then please get in touch.
Case Study – Leading Wrap Platform Provider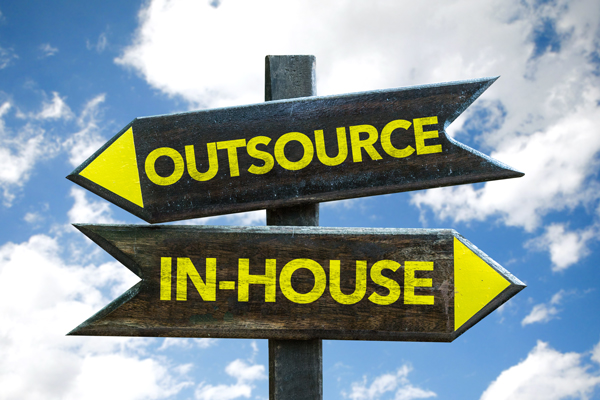 We conducted several items of work for this market leading wrap platform provider:
A comprehensive operational review which encompassed: a processes vs risk matrix, including: operational risk assessment; scalability analysis for the current and future state business (based on AUM); and suggested opportunities to improve operational efficiency, these were broken down by business function
A comprehensive research paper on the UK Wealth Management market encompassing: the size and types of firm operating in the market; their product and service requirements; the software vendors and service providers in the market; and an analysis of the client's current and future state operating models
A review of the client's ISA tax reclaims processes and procedures
A "blueprint vision" for their Wealth Management outsourcing product
Case Study – Global provider of asset management and WM outsourcing services
We provided a UK Wealth Management "Go To Market" strategy paper for this global provider of asset management and outsourcing services. We also wrote and designed a tri-fold brochure to launch the new service.
The deliverable contained the following:
Definition of key client segments
Current and forecasted size of the Wealth Management market, this was segmented into tiers
Details of the products and services that would be offered to each tier
Details of which services and service providers were used by the various Wealth Management firms
Template revenue models for each Wealth Management tier and service provider
The predicted impact of various regulatory developments, particularly RDR