Our consultants have worked on and managed a wide variety of implementation projects both for the implementation of systems and for outsourcing and insourcing of business processes. We've worked on a wide variety of implementation projects for:
Private Banks
Wealth Managers
Family Offices
Institutional Asset Managers
Stockbrokers
Fund Managers
Retail Banks
Third Party Administration (TPA) firms
Software vendors
Based on our extensive experience of implementation projects we're very well placed to assist our clients with all aspects of the implementation process, we're also very well equipped to help our clients learn from the mistakes that other implementation projects have made.
Please get in touch to discuss how we can help to fast-track and de-risk your implementation project.
Case Study – European Retail Bank
We were engaged to assist this systemically important bank to select an Order Management and Post-trade Compliance system to support the needs of its Treasury and Custody businesses.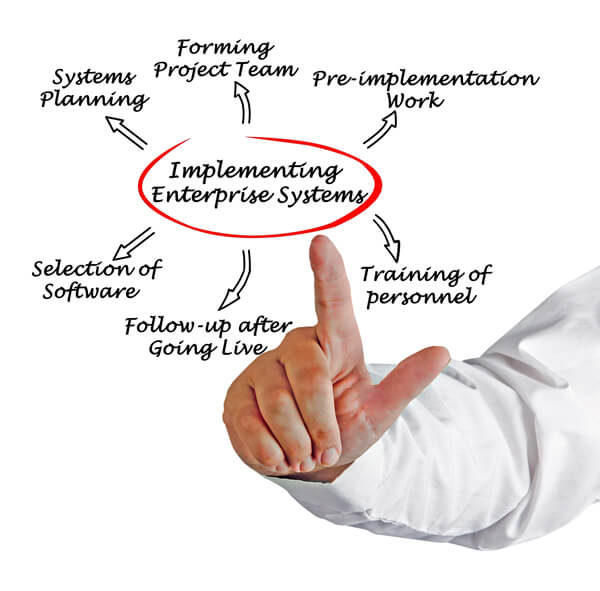 We followed our well proven system selection methodologies to:
Gather requirements
Produce the future state Operating Models
Prepare, issue and score a Request for Proposal (RFP)
Plan and organise due diligence workshops with the short-listed vendor
Assist with commercial negotiations
Our assignment was then extended to manage the programme to implement the system and to work with the bank's selected service provider to outsource the middle and back office operations for the Custody business
Case Study – Private Client & Institutional Stockbroker
One of our consultants managed a project to implement a sell-side stockbroking system for a private client and institutional stockbroker. This implementation covered two businesses and four departments encompassing around 65 positions for the automated execution of equities and derivatives instruments, encompassing many different user roles: management oversight; compliance & risk; institutional sales; sales traders; dealers; and private client advisers and dealers. The firm provided Discretionary, Advisory, and Execution Only services to a wide variety of clients.
The scope of the project also included interfacing to an outsourced service provider for one line of business and to internal systems for the other line of business in order to provide post trade execution STP. Extensive amendments were required to the internal middle and back office system in order to enable it to receive executed trades from the new system.